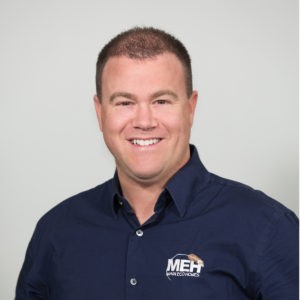 Justin McIver / Owner
Justin is a native of the Lake Region area and is the founder and owner of Main Eco Homes. Having grown up in the family electrical business he went on to receiving his Bachelor of Science degree in Business Administration from Colby Sawyer College. Justin has established a reputation for being highly-respected, doing right on others and building the best quality home. He is extremely driven, disciplined and is a visionary leader. From land development to commercial building, to residential construction, Justin's goal has always been to enrich communities - to create places that aesthetically and functionally make the community a better place to live. His commitment to evolving with and implementing the latest in new construction standards, energy efficiency and consumer needs have kept Main Eco Homes at the top in local construction. Out of the office, Justin is a devoted husband and father. He enjoys spending time with his family, golfing, hiking, reading and traveling.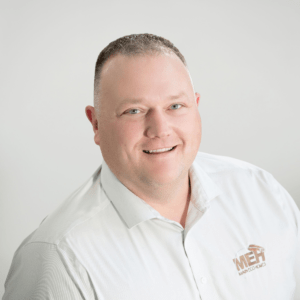 Edward Akers / General Manager
Edward Akers is the General Manager for Main Eco Homes and has been in the home construction industry for 30 years. He is very passionate about home building and design and truly enjoys being a big part of making our customer's dreams come true. His willingness to go that extra mile for our customers is second to none and is a key part of Main Eco Home's success. Edward brings a great deal of enthusiasm and creative home design ideas to the company; one of Edward's strongest attributes is his attention to customer service and exceeding our customer's expectations. Ed thoroughly enjoys living in Maine, partaking in outdoor activities and spending time with his daughter, girlfriend and family.
Danielle Davis / Financial controller
Danielle is the Financial Controller for Main Eco Homes. She comes with a wealth of experience that enables her to fully support the Main Eco Home team. In her role as Controller, she provides clients with detailed monthly billings and ensures our clients always know where they stand budget-wise. Throughout the build, she maintains all subcontractor invoices. She coordinates with banks and construction lenders, and prepares all of Main Eco Home's payment requests. Making sure customers are informed and extremely satisfied is a must for Danielle. She started her career in Norwell, Massachusetts working for Fortune 500 companies where she learned to work in a fast pace environment, teaching her the knowledge to be proactive and efficient. Outside of the office, Danielle enjoys spending time with her husband, grandson, daughters and family.
Leiann Enos / Administrative assistant
Leiann ensures the office runs smoothly on a day to day basis in her role as Office Administrator. She is the greeting face at Main Eco Homes; her smile, caring nature and impeccable customer service skills serve as amazing assets to our team. She is highly organized and pays great attention to detail. Leiann thoroughly loves working for a custom home builder where she gets to witness and partake in making our client's dream homes become a reality! Outside of work Leiann is very family-oriented and spends most of her free time hiking, playing and exploring the world with her husband and their beautiful daughter.
Michelle Kezal / Design consultant
Michelle is the Design Consultant for Main Eco Homes. Attention to detail is one of her greatest attributes and she will be readily available to you throughout the entire project outlining the selections process and assisting you with designs and purchasing of materials. With over 25 years of customer service experience, she is personable yet professional and is dedicated to making sure your experience with her is fun and rewarding from beginning to end. Michelle currently lives in Bridgton with her husband and children.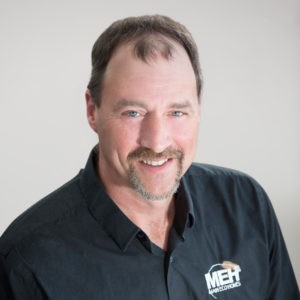 Mike Akers / Project manager
Mike is a Project Manager for Main Eco Homes who found his love for construction and building at a young age. He has over 28 years of experience in the construction industry. Mike takes great pride in his work and giving people what they want; he truly believes it's all about you as a customer and your project. Mike's job is to make sure your home gets built within budget and on time. He has a professional attitude and a wealth of knowledge. At the college level, Mike earned his Associates Degree in Building Science and also competed in VICA at the state level; placing 1st. Outside of work Mike enjoys outdoor activities and spending time with his wife and family.
Timothy Powers / assistant project manager
Timothy Powers the Assistant Project Manager for Main Eco Homes. He has profound leadership skills and great ability to execute each customer's vision. He enjoys taking our client's ideas and turning them into something that they can enjoy with their family for a long time. His instruction and drive ensures that each project is completed on schedule. Tim has a degree in Building Construction and has 18 years of experience. Tim also is passionate about community involvement, serving as a firefighter for the last 6 years reaching the rank of Captain. In his spare time, he enjoys spending time with his 3 kids and wife, camping and has a great love for movies.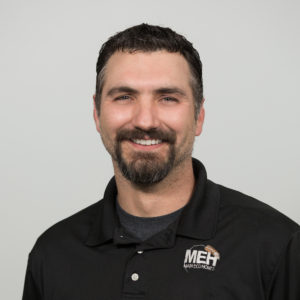 Robert Dumont / finish supervisor
Robert is the Finish Supervisor for Main Eco Homes and he is an excellent finish carpenter who spends the majority of his time diligently working and perfecting each home during the final weeks of construction. He truly enjoys working for a company with a culture geared towards customer service and quality craftsmanship. Rob attended Bristol County Agricultural High School and then he went on to further his education at the University of Maine, Machias, majoring in Park Management. In 2004, he joined a 3500 acre private estate in northern Maine, as a Lead Maintenance employee, gaining knowledge and experience in a wide variety of skills in the construction field. Rob has a love for Maine and the outdoors and lives in Windham with his three beautiful girls, his girlfriend and her two children.
Luke Frye / construction technician
Luke is a very versatile carpenter that takes great pride in his ability to work on all aspects of a home from framing stages to finish. Luke started his working career with his father doing construction and has over 12 years of experience in the construction field. Luke is father of two who enjoys disc golf and power sports in his free time.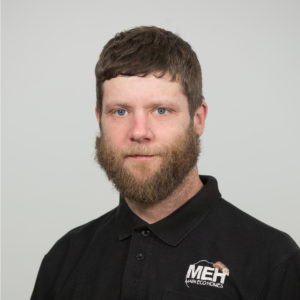 Mike Ridlon / master carpenter
Mike Ridlon is a Master Carpenter for Main Eco Homes who specializes in building custom stair cases and balustrades, custom cabinetry, fireplace surrounds, furniture grade built-ins and on site show pieces. He looks forward to new and unseen challenges and considers his work to be a form or art. He knew without any doubt woodworking would be his lifelong passion at an early age. His greatest influence and teacher was an old school master carpenter from Portugal. He had the highest expectations but was blessed with patience and a great ability to teach with passion. Through the years Mike has enjoyed many aspects of the building industry but gravitated towards custom interior & some exterior applications. Mike approaches each project with an open mind eager to set his eyes on the finished product with a sense of pride and gratification, ultimately leaving a project with a smiling customer. Outside of work, Mike enjoys spending time with his children and family.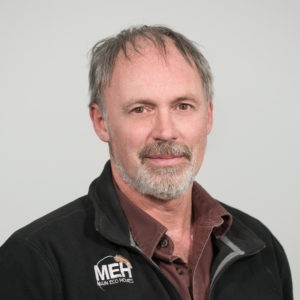 Steve Whitney / master carpenter
Steve Whitney is a Master Carpenter for Main Eco Homes and has extreme talent in stair building and custom built-ins. He has been working in construction since 1985 and has been an employee of Main Eco Homes since 2011. Over the years he has been involved in every field of construction. He is the most enthusiastic about finish carpentry and takes great pride in all of his work. Aside from carpentry, Steve is a dedicated husband and father and enjoys being with his family.
Wayne Smart / property manager
Wayne is the Property Manager for Main Eco Homes and has impeccable customer service skills and works with our clients to make sure all their maintenance and service needs are met. Wayne works closely with each of our customers ensuring that their homes, commercial properties and rental properties are maintained. He has a lot of experience with residential, commercial and industrial construction. Wayne has been working in the construction field for nearly 30 years and graduated from Whitter Vocational Tech in 1990. When not working, Wayne is a Crew Chief for a race car driver and and can usually be found with his longtime girlfriend and their family in the garage working on a car or at the track.