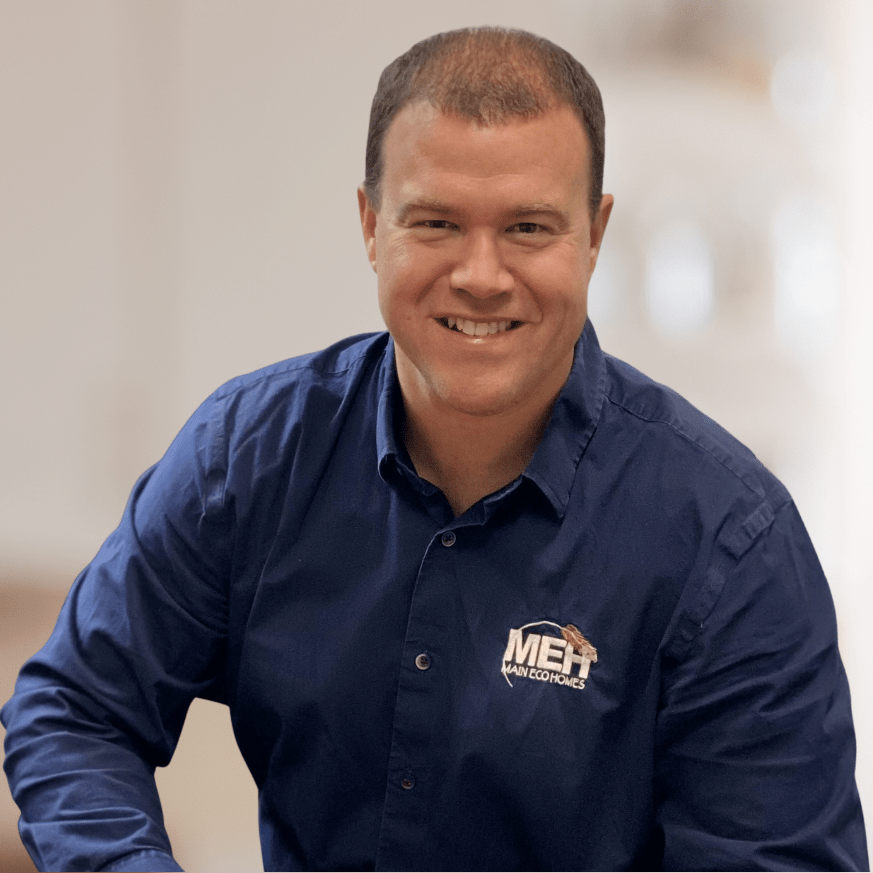 JUSTIN MCIVER / FOUNDER & OWNER
Justin is a native of the Lake Region area and is the founder and owner of Main Eco Homes. Having grown up in the family electrical business he went on to receiving his Bachelor of Science degree in Business Administration from Colby Sawyer College.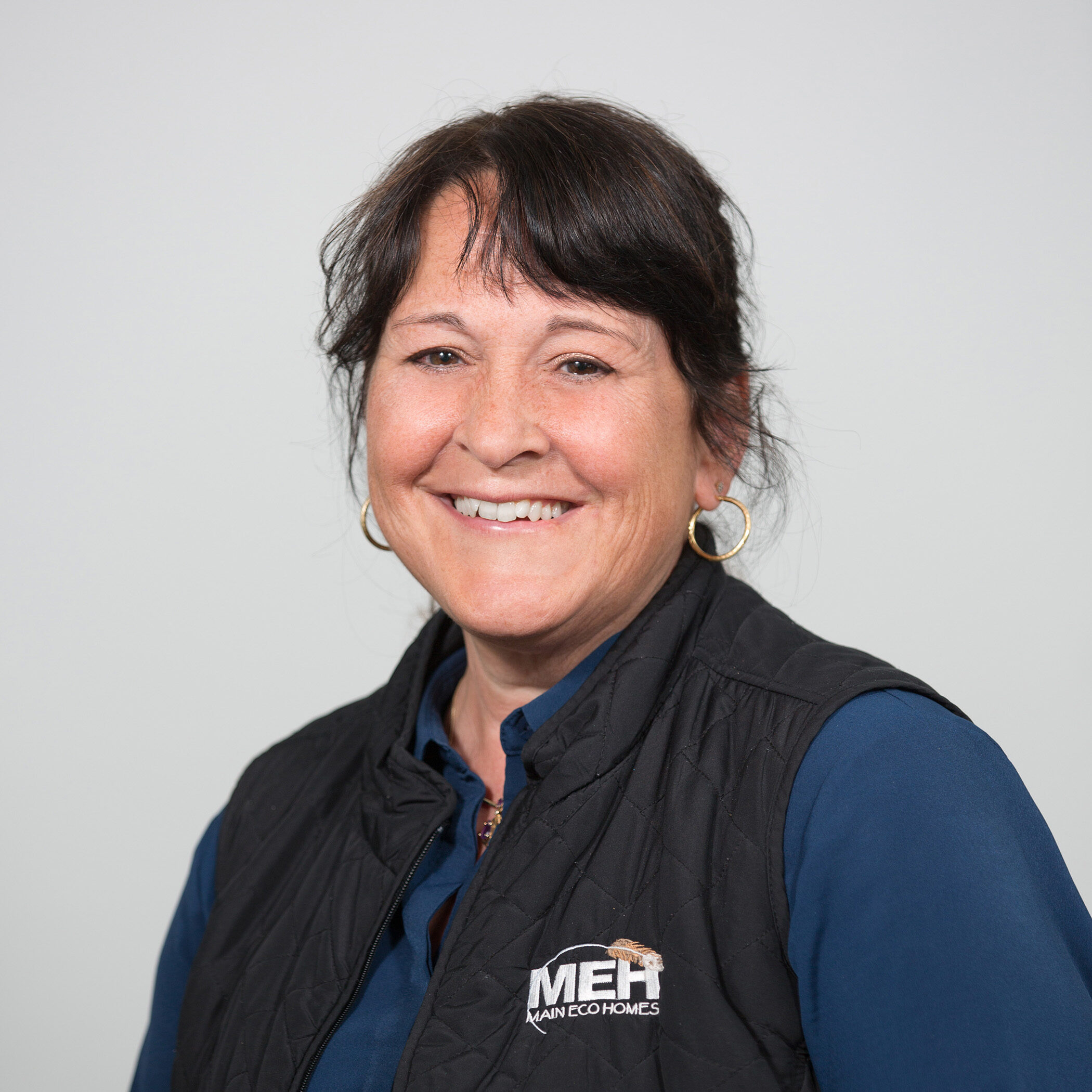 DANIELLE DAVIS / FINANCIAL CONTROLLER
Danielle is the Financial Controller for Main Eco Homes. She comes with a wealth of experience that enables her to fully support the Main Eco Home team. In her role as Controller, she provides clients with detailed monthly billings and ensures our clients always know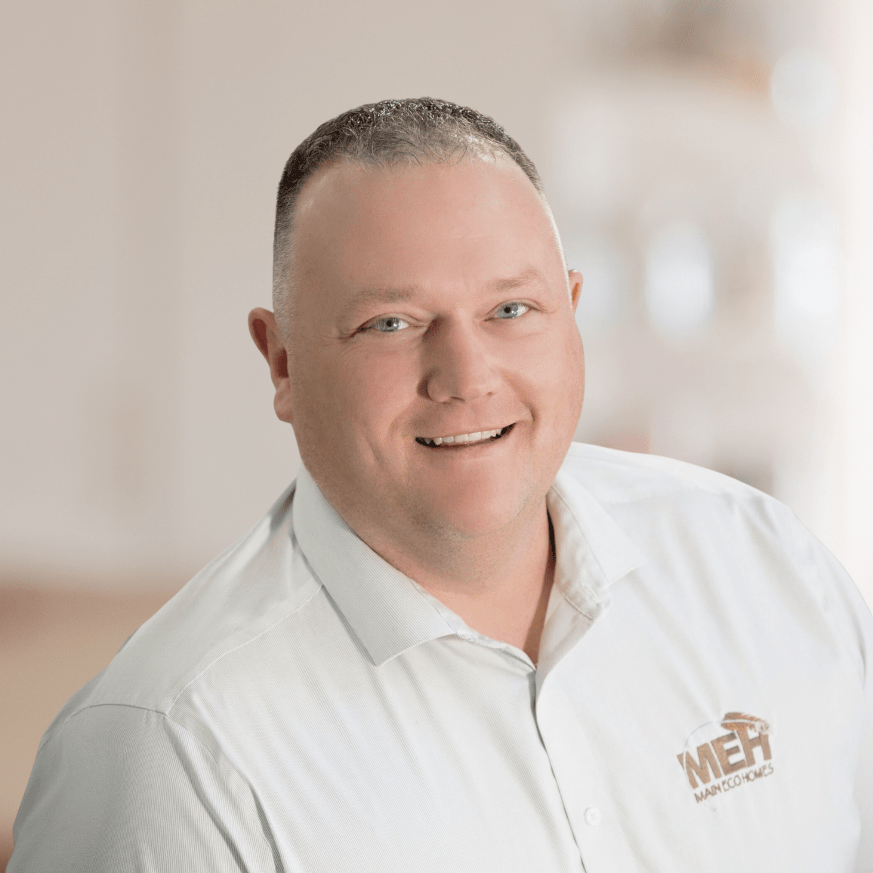 EDWARD AKERS / DIRECTOR OF OPERATIONS
Edward Akers is the Director of operations for Main Eco Homes. He has been in the Building Industry for over 30 yrs and has a Associates Degree in Building Construction Technology. Edward is involved with all of the different phases of the projects.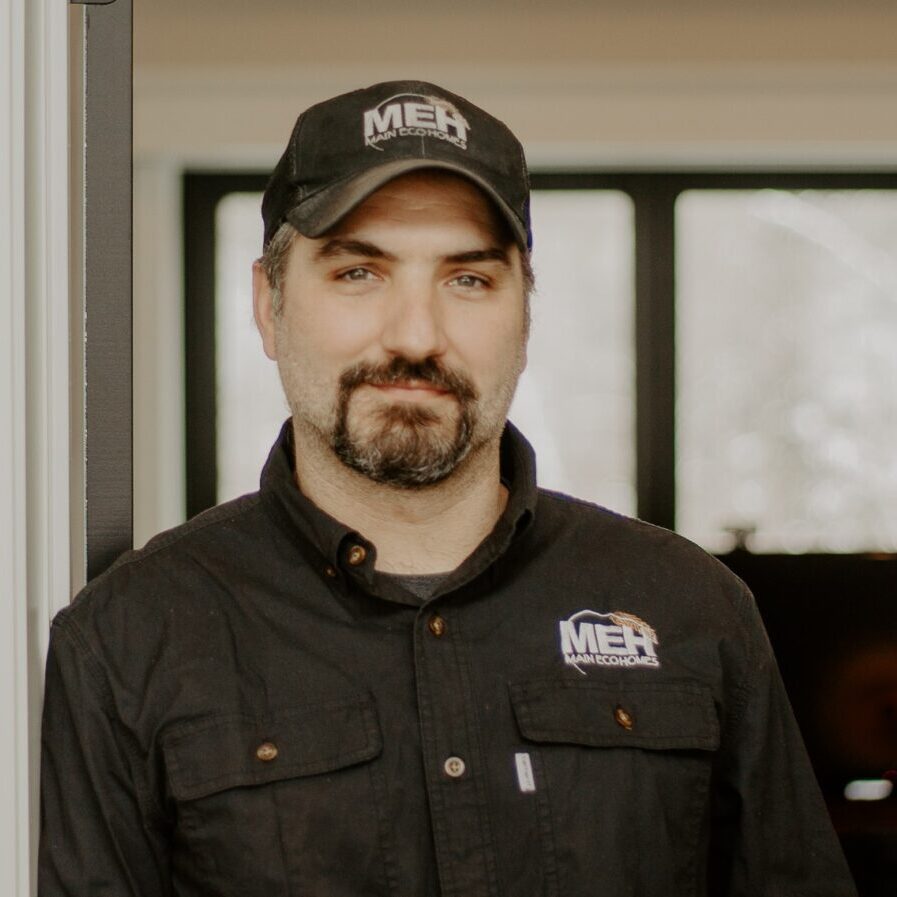 ROB DUMONT / FINISH SUPERVISOR
Rob is the Finish Supervisor for Main Eco Homes and he is an excellent finish carpenter who spends the majority of his time diligently working and perfecting each home during the final weeks of construction. He truly enjoys working for a company
MICHAEL HARMON / PROJECT MANAGER
Mike Harmon is honored to be working with Main Eco Homes as a Project Manager. As a native to Bridgton and the Lakes Region, he is especially motivated to personally support MEH's mission to enhance and strengthen the community that he loves.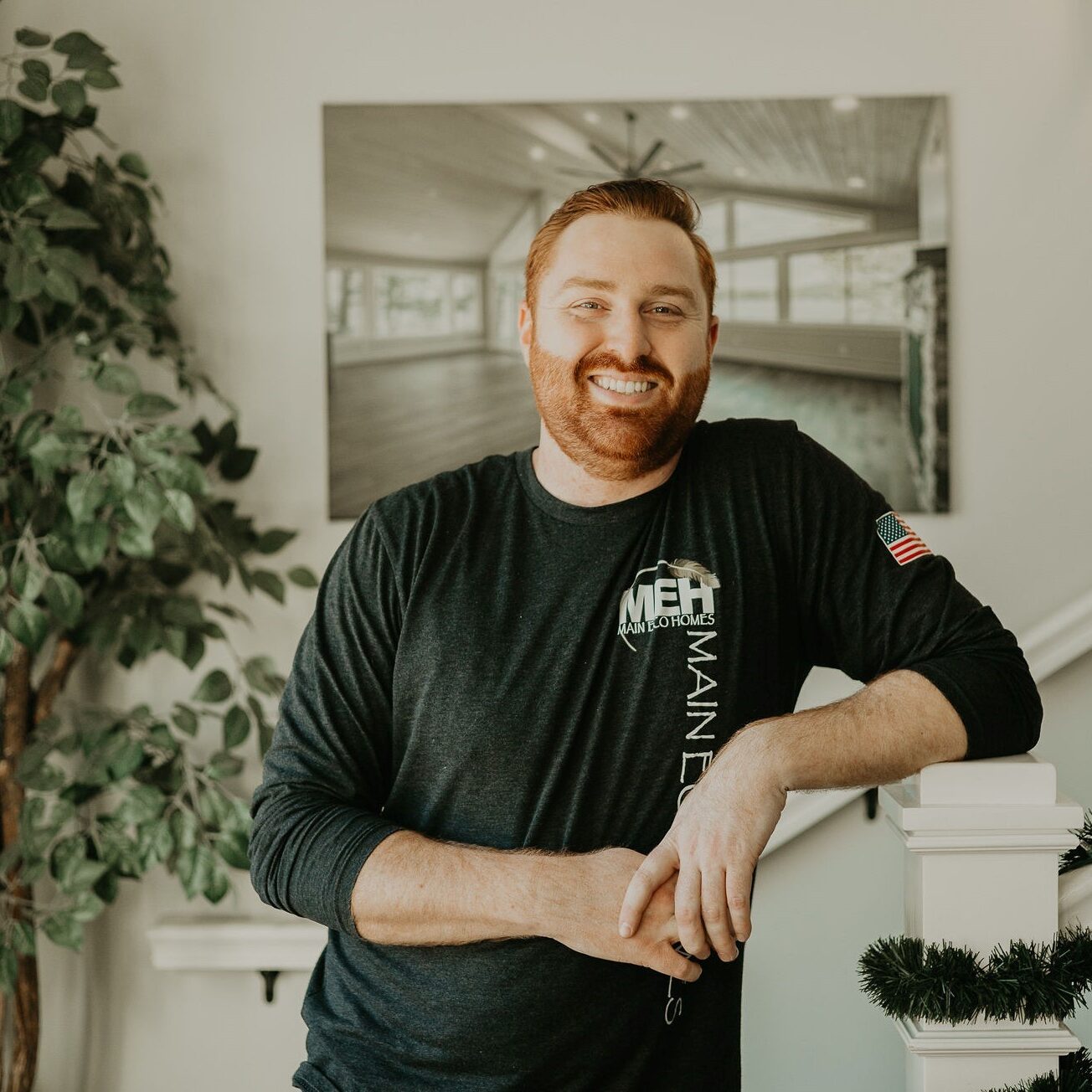 BEN ADAMS / PROJECT MANAGER
Ben is a project manager at Main Eco Homes for our custom home builds. He has over 10 years of experience in the construction industry and takes great pride in the quality and craftsmanship that Main Eco Homes provides. He really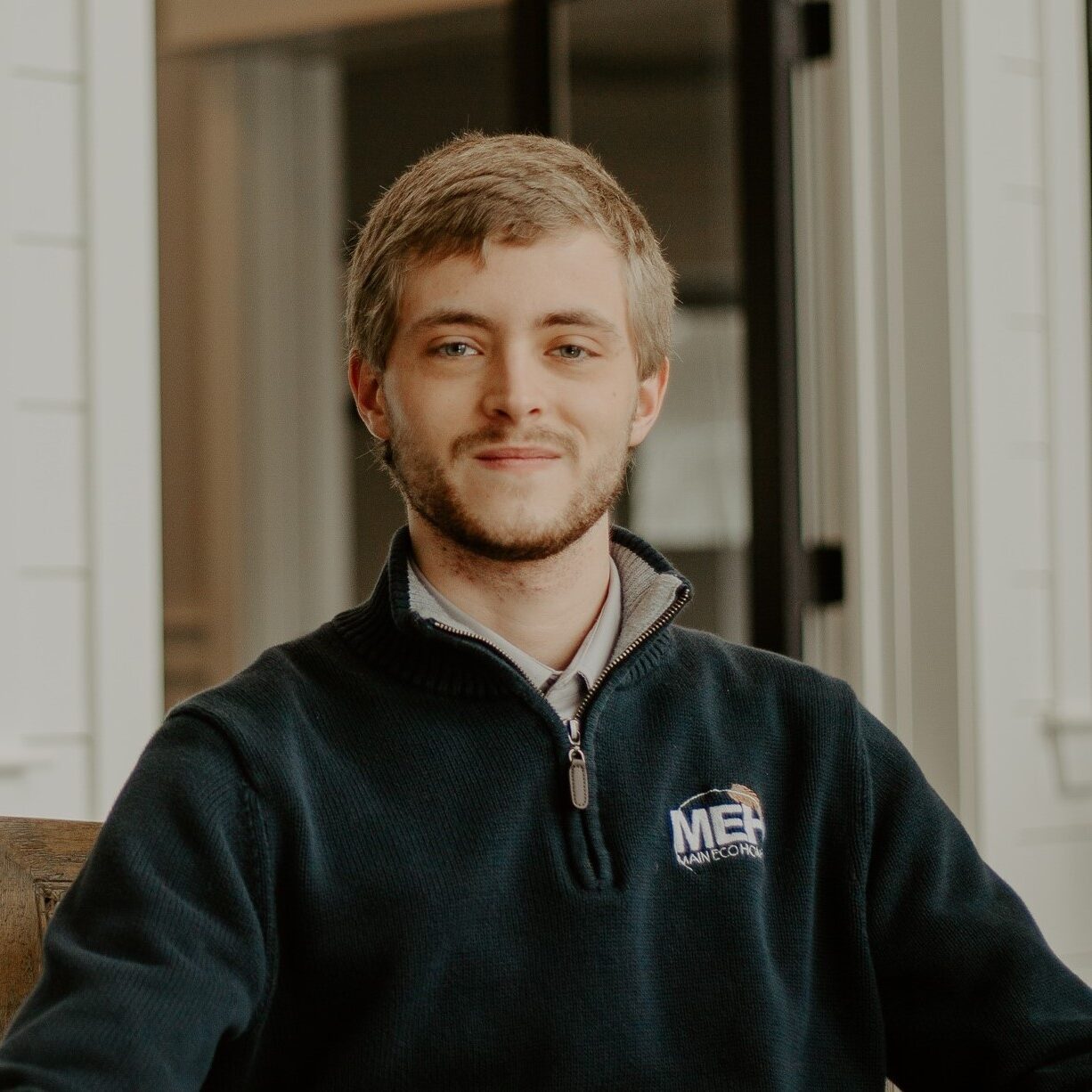 CHRIS PERKINS / PRE-CONSTRUCTION ASSISTANT
Chris is the pre-construction assistant for Main Eco Homes. He works with customers to make their pre-construction experience as smooth and seamless as possible. He enjoys working with a tight knit team that is dedicated to top quality building.

BRIE HINMAN / HUMAN RESOURCES ADMINISTRATOR
Brie is the Human Resources Administrator for Main Eco Homes; she is a positive and productive professional, known for her excellent interpersonal skills and effective communication. Supporting each employee with sincerity

MELANIE LAMBERT / ACCOUNTING MANAGER
Melanie is the Main Eco Homes Account Manager. Making an exciting career change from the medical field, where her career originated, she brings 22+ years of administrative and financial experience. Melanie contributes valuable accounts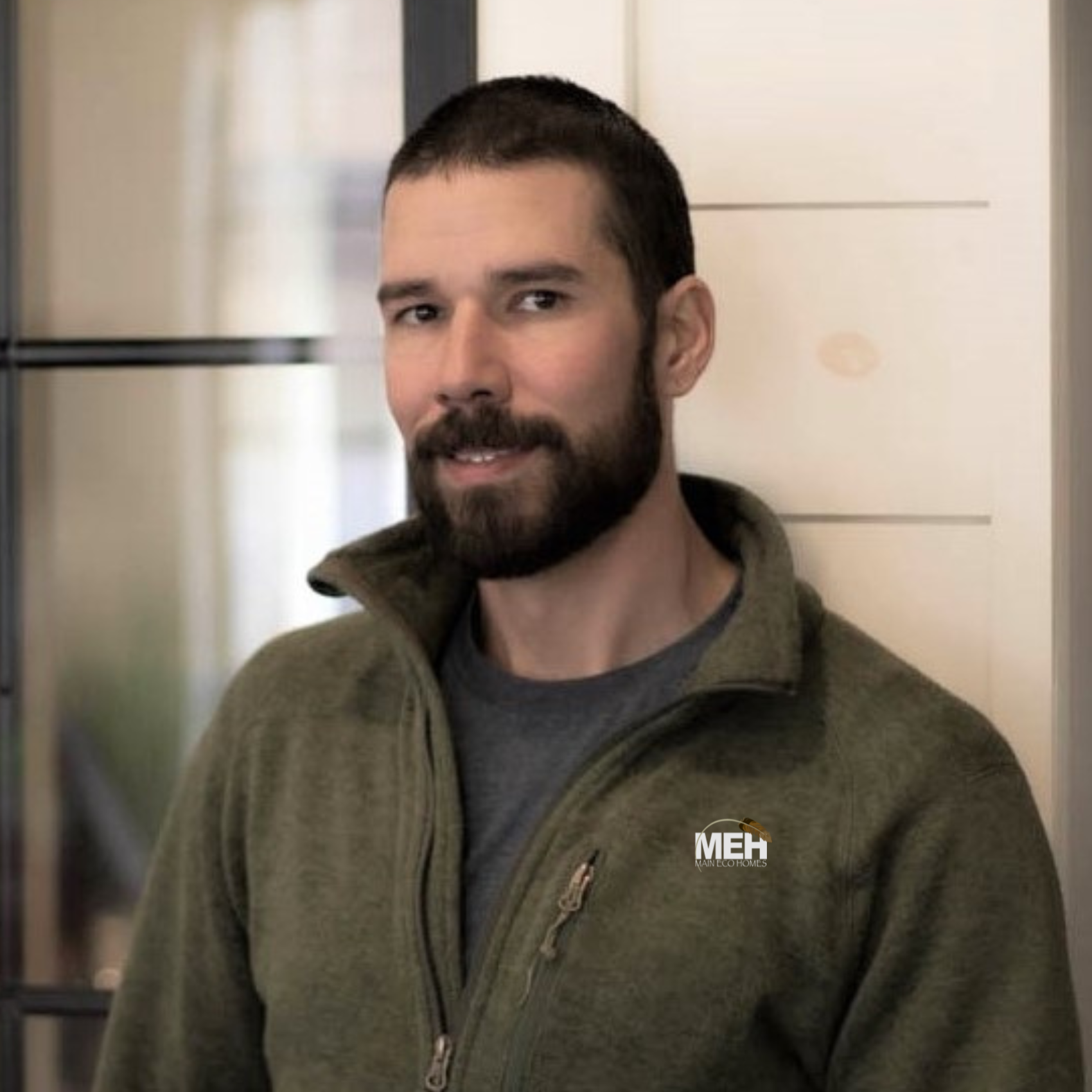 GEOFFREY ELDRIDGE / ASSISTANT PROJECT MANAGER
Bio coming soon..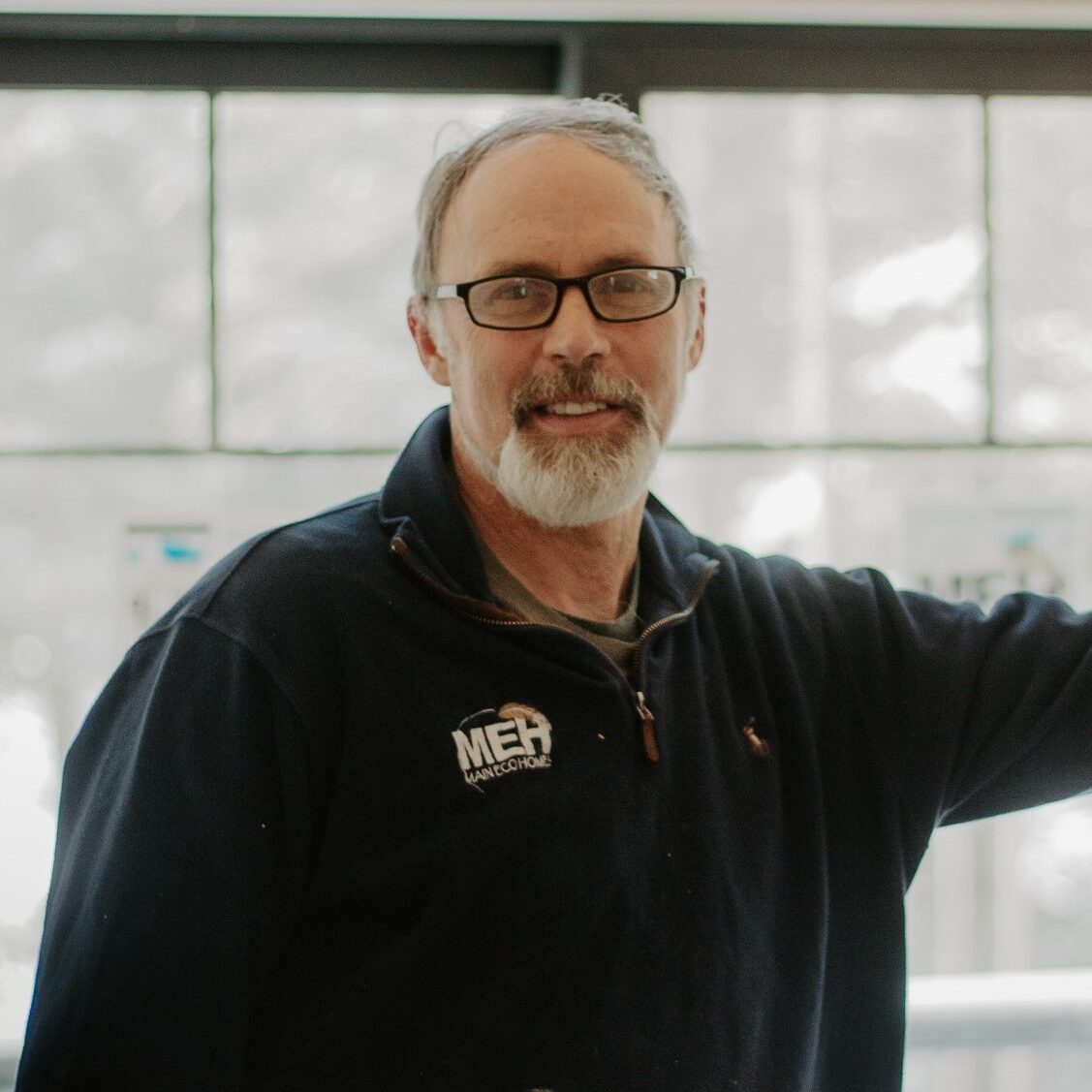 STEVE WHITNEY / MASTER CARPENTER
Steve is a Master Carpenter for Main Eco Homes and has extreme talent in stair building and custom built-ins. He has been working in construction since 1985 and has been an employee of Main Eco Homes since 2011. Over the years he has been involved
CHRIS COLELLO / FINAL FINISH SPECIALIST
Chris came to Main Eco Homes after 13 years in education. In high school Chris took 3 years of Building Construction and worked as a Carpenter's Helper throughout high school and after graduation. He enjoys how each day is different along with the many different tasks

LISA LAFLAMME / FINAL FINISH SPECIALIST
Lisa is a Final Finish Specialist for Main Eco Homes. At the end of the construction, prior to turning the home over to the homeowner, she assures the home is perfection. Lisa is also master multi-tasker and has glowing customer service skills.

MIKE RIDLON / MASTER CARPENTER
Mike Ridlon is a Master Carpenter for Main Eco Homes who specializes in building custom stair cases and balustrades, custom cabinetry, fireplace surrounds, furniture grade built-ins and on site show pieces. He looks forward to new and unseen challenges and considers his

ANTHONY PARENT / MASTER CARPENTER
Anthony Parent is Master Carpenter for MEH who specializes in finish/trim, framing, siding, window/door installation, rafter/stair layout, masonry and fine furniture making.
Serving time in the Military taught Anthony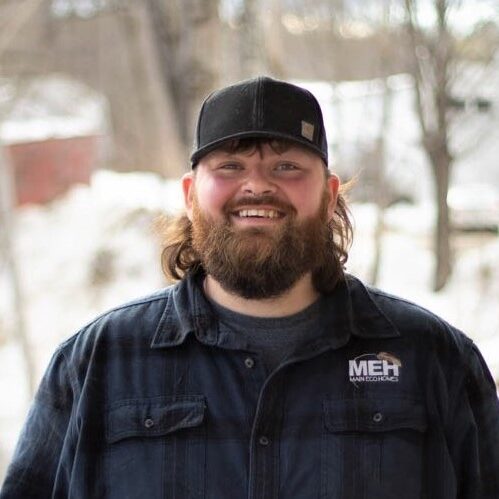 JOSHUA CARNELLO / SITE LOGISTICS COORDINATOR

Josh Carnello is the commercial site logistics coordinator for MEH. Josh has a background in many different fields and applies the knowledge from all the different roles he's held in the past to help create a beautiful product. As a logistics coordinator, he can be caught staining a specific piece of wood or keeping the site clean and organized.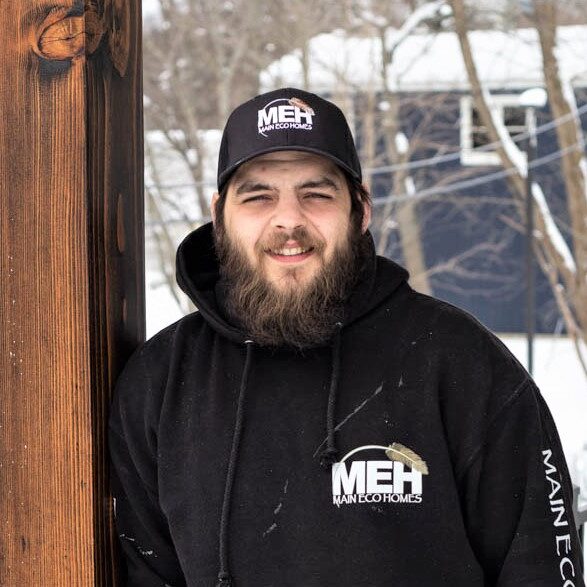 ISAAC DAY / CARPENTER APPRENTICE
Bio coming soon..


STEVE RICHARD / PROPERTY MANAGER
Steve is the Property Manager for Main Eco Home's Property and Service Division and exhibits impeccable customer service skills. He works with our commercial and rental properties insuring all rental and service needs are met. Steve has been in sales management his entire career

STEPHANIE McCUSKER / ASSISTANT PROPERTY MANAGER
Stephanie is the Assistant Property Manager for Main Eco Home's Property and Service Division. She has an extensive background in customer service and brings years of experience in property management to our commercial and residential